8/10/15
But what is going on in the background. 
What laws/executive orders is Obama passing?; what is Israel doing to Palestine?; What's happening with the economy? These are the types of things that are impacted in the background when everyone gets caught up with the diversionary tactic.
Diversionary Tactic
"Spearhead" -preparedness increased to 48hrs, 40,000 troops. NATO has already set up six Force Integration Units in Eastern Europe. These small head-quarters in Estonia, Latvia, Lithuania,  Poland, Bulgaria and Romania making it easier for forces to deploy. Whether to conduct an exercise or confront a threat. NATO also approved plans for two more Integration Units in Hungary and Slovakia.
It's peculiar that because of this perceived threat to NATO countries, Turkey, these steps have been taken – yet No troops in Turkey, Syria or Iraq. Any excuse to get troops on the ground in the East.
DO NOT BE DECEIVED
The war in Syria has been going on for years. World happy for this to be going on. Russia takes steps while UN does nothing. As usual the UN is inept at international peace negotiating.
An official body for gathering money from unsuspecting countries throughout the world to enforce a hidden agenda of
poverty
hunger
people trafficking
body parts trafficking
war observance
genocide observance
UN troops atrocities against host nations
ignore war criminals- individually/collectively in countries
Support reduced population through illegal means
cripple members economies through World Bank – with U.S Veto
increasing members unemployment
increasing illegal drug supplies
Who is funding both sides? Consider these scenarios:
U.S. scenario U.S. attacks a hospital in Afghanistan with sophisticated weapons – there is no excuse for this. 22 People  murdered at Medicins Sans Frontieres.
On Saturday 3 October 2015 the MSF Trauma centre in Kunduz was hit several times during sustained bombing by coalition forces, and was very badly damaged.
Twelve staff members and at least 10 patients, including three children, were killed; 37 people were injured including 19 staff members.
Everybody, including NATO wants full investigation. No action taken against U.S.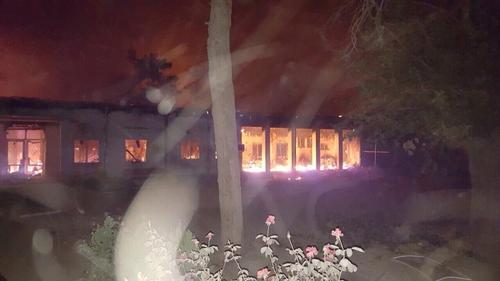 Russia scenario: Russian jets fly over Turkey's air space in bad weather to targets in Syria. These targets in Syria are ISIS/ISIL/AL-QAEDA/CIA.  Note no one injured, bruised, bleeding or killed in the fly past. In fact, no one was killed or indeed murdered.  No investigation requested. No contact established.  It seems as if there has been as over reaction and condemnation of the wrong country. But because Russia is not complying with what the U.S. wants -which is perpetual war- NATO deploys.
The 22 peoples' lives that were taken on Saturday don't matter, but let's take the whole world to war.  So like the inept UN, here we have another puppet delivering a speech about NATO protecting the ordinary people – more lies.
 The ordinary people of the world are not stupid.